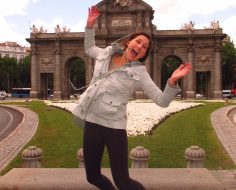 Posted on November 10, 2016 by admin in Testimonials

I am typing this from my apartment in Madrid, Spain, where I will be living and working until August 1st. And I cannot be more excited, to say the least. Most people looked at me like a martian with a death wish when inquiring about my upcoming summer plans, given my success rate of a […]

Comments Off

on Katherine Sartain's Testimony: Working in Madrid

Continue Reading...