Best Representatives: Anne Marsac (USA)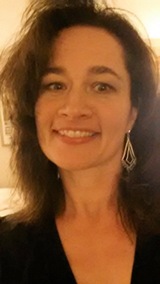 "As a hospitality graduate of New York Institute of Technology and teaching graduate of City University of New York, Queens College, I am happy to be with BEST Programs as their U.S. Representative to help others light their spark – the spark that ignites our interest which motivates us to accomplish any goal or dream.
Programs at BEST have personally helped me to do exactly that. Experiencing different cultures and learning new languages open our world to endless possibilities."
Tel.: 1 (862) 432-7000
Email: usa@bestprograms.org – Skype: annemmarsac
Best Representatives: Anna Cherentsova (Russia)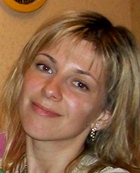 From my earliest school years I have always felt learning to be a creative and fascinating process. My enchantment did not waver with time. I developed a number of skills ranging from music and ballet dancing to structural linguistics which I graduated in at St Petersburg State University.
When writing my thesis in Phonetics, I almost turned to programming, but I finally decided that it would give me more variety and freedom of thought if I stayed in science. Now, being a wife and a mother of three amazing kids, I'm just as devoted and I'm trying to pour my creative spirit into family life every single day.
The experience of learning, loving the new and finally possessing the art of knowledge have always given me wings to soar and I believe that nothing is as enriching as immersing oneself into a fresh cultural environment of a faraway country, carried on the wings of your competence and self-growth.
In spite of having travelled a lot, I have only had this feeling once. It happened when I did my internship in web marketing and translation through BEST Programs in Madrid, Spain. This feeling remains with me today and it is my goal to give it as my gift to everyone who is searching for it through my role as Russian Representative. BEST, I'm with you!
Tel.: +7 9110194418 – russia@bestprograms.org
Best Representatives: Gemma Puleo (Italy)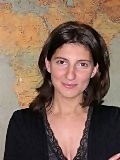 Born (1977) and raised in Palermo, after studying at the Università degli Studi di Palermo and the Italian Institute for Foreign Trade, I began working as a consultant to international companies in the areas of leisure, travel, tourism and public relations.
My work as representative for BEST Programs began in 2008 after a web encounter and has led to my association with many new professionals and local Sicilian business associations which enhance my growth both personally and professionally. BEST, with its educational and cultural focus, has proven itself to be a useful, and popular, international business exchange program which I can recommend trying and enjoying.
With the central idea that words alone don't teach and only life experience gives you knowing, BEST has provided a fresh way of supporting Italian and Sicilian businesses. BEST's original formula to help companies meet important targets in the area of internationalization, is based on building associations between firms and overseas business communities through the internship program.
Personally, I spend my time traveling, reading, studying law and concentrating on well-being through cooking, exercise, cultural outings and off-time with family and friends. My long-term objective is mainly aimed at improving my professional standing overall in order to acquire new and more advanced skills for aiding small and medium-sized local firms to be more competitive in the European market.
I am professional, well-organized and deep-learning oriented with an eye for detail. When I met and hosted Best Programs some years ago I realized that Best had real and clear objectives which interested me in their work because it merged together with different elements of my own personality and cultural background: language knowledge, continuous-learning and constant opportunity for growth. For these reasons, if you are attracted by this interesting project and wish to make significant progress towards internationalization in your business, do not hesitate to contact me:
Tel.: +39 380 504 4590 – italy@bestprograms.org
Best Representatives: Waldo Regueiferos (Cuba)
Waldo Regueiferos Gutiérrez. Officially employed in Cuba as Photographer and Producer of the Association Hermanos Saiz, Santiago de Cuba (Association that promotes young writers and artists), he is Best Programs´ Cuban representative and coordinator for Santiago de Cuba since 2014.
His many personal and professional merits as producer, photographer, film director and tour guide along with his personal experience as an international traveler, attest to his enormous enthusiasm for promoting Cuban culture through creative and innovative means.
He became attracted by the Best Programs´ efforts due to our cultural and educational objectives mixed with the personal touch of people to people tourism. The opportunity to show Cuba to the world in all its current light, where the growing process is evident little by little everyday, proved irresistible.
Email: waldolamaya@gmail.com; Tel.: +53 58023728.