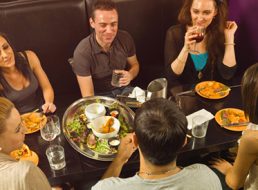 Posted on November 2, 2016 by admin in Testimonials

Advice about what there is to do and how to improve your social life during your stay in Europe. Free Time and Socializing Testimony 1 "With the international situation being what it is, it was a super interesting time to be over here. See protests, and talk to people about attitudes and politics. I definitely […]

Comments Off

on Intern Abroad: Free Time and Socializing

Continue Reading...