Jill Arcaro: Welcome to BEST Programs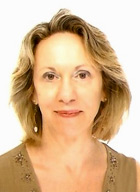 Some people believe we were born with a purpose and that would be the interests inherent in us from childhood. I myself have always had talent and attraction to education and culture. BEST Programs reflects my life's journey in great part. I founded BEST in pre-Internet days (1990) to provide extra-curricular English language classes for Spanish children in camps and after school all-English activity classes. The flavor of that goal still lingers but now has shifted toward professional and personal development. In essence, I believe that the development of one's potential is the secret to a life well-lived.
All the package programs offered by BEST in some way or other empower the participants to find and develop their true potential(s) and life's purpose. All the programs seen on our menu had a natural evolution, one growing out of the other to meet a need or fill a gap.
The current concept of an international internship stems from the old world practice of apprenticeships in combination with the 19th century practice of taking a tour abroad as a sort of "finishing school" for the well-educated. The bottom line today is that an international internship will give you more options in the job market in the future. Participants get the benefits of working in their particular field of interest while they are also given the chance to discover and experience living in another country, with its culture, language and perspective. It is good to keep in mind that these international internships make the world your playground while you prepared to do the things you want to do. My personal definition of being wealthy is being able to do the things you want to do when you need to do them.
If you can resonate with what Mark Twain said, "Education consists mainly of what we have unlearned", this is one of the prime reasons to opt for an international internship. You learn all the exceptions to the rules and face all the real-world challenges. Also, compared to studying abroad it is cheaper and more practical because the program gives you the chance to know the country's business practices and improve/learn another language.
The biggest challenge we have faced as a fee-based company which is totally independent, unsubsidized and non-sectarian has been to find an economic balance. We work with the advantage of being onsite, based in Madrid, Spain, and being source providers. This means our principal service is to find internships, no subcontracting, Internet-based – passing the savings and the quality onto our participants.
Our general policy guarantees an internship in any field or industry to any student who gives us three areas of interest.
I would like to draw attention to three gigantic steps we have taken. First of all we offer a Intern with Study Visa Program for students who want to work while they are in Europe, specifically Spain. Legally complicated we have devised a protocol, in Barcelona and Madrid, for 6 to 12 months whereby on a student visa one can legally work up to 20 hours a week.  Secondly, our Cuba Program nominated for Innovation in Educational Programs by Goabroad allows participants from any country to do a professional internship and study either Cuban dance, Spanish or Music and finally, as of January, 2016 our Intern and Trainee Program USA with J1 visa sponsoring by the Chamber of Commerce.
In closing, I would like to dedicate this web page to all that helps people to move towards their optimized state of being for the greater good of themselves and the world.
Jill Arcaro Gordon