Intern in Europe: Why and How
by Jill Arcaro

Intern in Europe: Why?…
An international internship can be the most important point in your resume and lead to discovery and deepening of both personal and career relations. Academic courses are a good basis, but internships abroad are a better investment for life-long value based on experience, not words.
Students who have to adapt to business and cultural practices in another country tend to quickly develop the qualities of problem solving and high levels of confidence. They have the advantage of growing global business connections and the development of resumes that attract a wider range of employment opportunities.
As the world's interconnectedness becomes more obvious, more participants are choosing to do an internship or an au pair program abroad. The programs in another country are flexible and accessible at almost any time of year and for short periods of less than one semester. BEST provides access to housing and support services on site. The unconventional and adventurous nature of an internship abroad can be exciting and expose you to new career opportunities beyond the typical institutional work. In addition, graduates with a history of international experience and foreign languages attract higher wages and tend to be favored by human resource managers. We obtain internships in Spain, Belgium, Russia, Thailand, Cuba, USA, Colombia and Italy to provide practical language development and career practice. English language internships are also available.
The types of companies BEST has access to are almost innumerable. All sectors of the study are available. A representative can advise you on the types of businesses and the work you can anticipate, based on your field of study. To do so you can set up a telephone call. Work experience abroad could include, but is not limited to, such areas as Management, Accounting, Marketing, Business Administration or Finance. Also students pursuing Communications or Journalism could elect to focus on Advertising or Public Relations. Hospitality, Law, NGOs, Engineering and the Health Sciences are other popular areas. Fashion and Translation are chosen often as well.
To intern in Europe makes sense when the economy becomes increasingly global. BEST prizes itself as an economical way to get academic credit or valuable experience that lasts a lifetime. It may be the chance to follow your dream.
Intern in Europe: How…?
What is the application process?
Fill out the online application
Send your resume and cover letter to best@bestprograms.org
Attach a photo and a copy of your passport.
300 Euros registration fee which is payable here online.
We will send you some information about placements, your language class registration and your lodging information on your itinerary.
Arrival on the Saturday or Sunday before the commencement of your classes. We will pick you up at the airport and meet with you once onsite to clarify any questions.

Intern in Europe: When should I apply?
Applications for all programs are taken on a rolling basis. We ask for 8 to 12 weeks advanced notice but we also do rush placement for a fee. There are often limited placements in popular fields so we recommend people apply and make their program deposit as soon as possible to get the placement process started early.

How do BEST internships add value?
BEST has spent considerable time identifying and screening a number of leading organizations in their respective industries. We then work closely with them to develop robust and thorough internship programs that gives interns unparalleled experience in their desired area of specialization. Furthermore, BEST provides an end-to-end solution for their candidates, from pre-departure, accommodation, language classes, induction processes, 24hr support from our team, airport pick-up, arranging social activities and a lot more!

Is there a minimum/maximum age?
18 years of age minimum – there is no maximum age.

Do I need to speak French, Spanish, Russian or Italian?
We ask for an intermediate level, but will consider on a case-by-case basis English language candidates for English language companies. These candidates are required to take an extra intensive language course and must realize that their responsibilities will be less within the firm.
How much does the program cost?
Starting at 1790 euros for 2 months. 50 euro discount with mention of this blog.
What is included in the fee?
Airport pick up
Accommodation search
Onsite orientation meeting
Intensive language course (2 weeks minimum)
Internship
Activities program and wifi access while at language school
What's not included in the program fee?
Transport
Insurance
Food
Rent
How do I obtain a visa?
If you are not eligible for an automatic 90 days with your passport, we have the Study Visa Program which also allows you to work legally up to 20 hours a week in Spain.

Does BEST send any information prior to departure?
BEST sends an official itinerary to you stating details of the internship, key people and their contact information, details of airport pick up, accommodation etc. before billing.
What happens when I land at the airport?
A member of the BEST team will collect you at the airport. They will be holding a placard with your name written on it. We will take you to your accommodation.
What type of accommodation is available?
The rent fee is not included but an accommodation search is included within the program fee. Depending on availability and your personal preference you can choose a shared apartment or a home-stay. Importantly, all lodging is screened, safe, clean and comfortable by local standards.

What happens if I have any problems once I'm in Europe?
It is highly unlikely that you will face any major problems during your internship program. However, we do have a support contact if any situations arise where you need additional support.
Intern in Europe: About the Internship
When do the placements usually start?
Internship start dates are on Mondays whenever you decide.
How long will my internship last?
Between two and twelve months.
Are the internships paid?
The internships are usually unpaid, however some organizations give a small stipend to the intern at their own discretion.
Why take an unpaid internship?
The purpose of the internships is to provide practical, applicable work experience in your career field of choice. These internships allow you to further differentiate yourself from the rest of the pack by showing that you not only have experience in a given field, but also that you have demonstrated your ability to live and work in a foreign culture. The resume boost alone will truly differentiate you from other applicants in the eyes of a prospective employer. In which case, the 'pay' you will receive comes in the form of international work experience, establishing contacts in your career field of choice, and adding a line to your resume that will shine above all else. Of course, this is not to mention the personal enrichment of living and traveling abroad while immersing yourself in a foreign culture.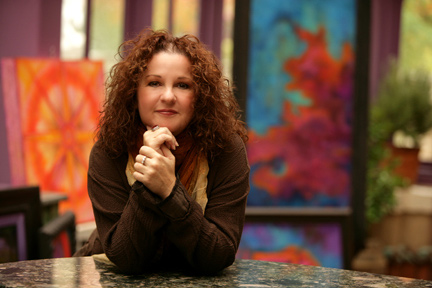 I am already living in Europe and looking for an internship. Could you arrange this for me?
It is possible to participate in our internship programs if you are currently living in the area that the internship is based. The cost of the internship placement will be reduced accordingly.
What is the dress code?
The dress code is usually business casual.
I would like an internship in a sector which is not listed on your website, is this possible?
BEST is constantly expanding the sectors that they offer to prospective interns. We are in constant communication with various industries, identifying leading companies with which to partner with. Let us know your preference and we will endeavor to find a suitable company to match your needs.
Will my internship company offer me a job?
We have had interns who were offered full-time employment upon completion of their internship. This would be entirely up to the placement company and would be organized directly between you both, as BEST does not facilitate employment. Most interns make excellent contacts during their program that help to open doors to future employment, so be sure to do the same.
© BEST Programs, 2011 (2nd edition, 2016)
---
Jill Arcaro is a journalist and founder of BEST Programs which has have been lessening the initial shock of living, studying and working in Spain since 1990. Her main interests are non-academically focused education along with culture and well-being. As an American living abroad she knows what it is to live a life true to yourself and not what others necessarily expect of you. You can have a "homebase" situation right when you arrive in your destination country, and do it economically through BEST's programs. Whatever you would like to do in Spain, Russia, Belgium, Thailand, Cuba, Italy, Colombia or the USA, whether it be interning, working, studying or simply living, BEST can help you or knows who can. Jill is currently in South-East Asia working on a program to enhance the physical and emotional lives of hill tribes, orphans, disabled and elderly people.