Get the Most Out of Interning in Europe and Here's How
Jill Arcaro Gordon
I'm lucky. I've lived and worked in Europe for over 10 years. But I know not everyone has had that privilege…yet. My work is to share the thrill of living abroad by helping you to work and feel like a local while interning in either of Europe's most buzzing cities – Madrid or Brussels.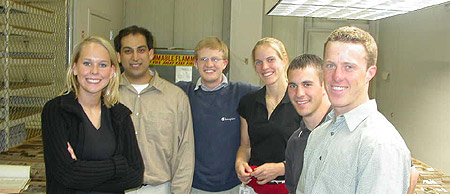 These are the lessons of my personal experience as an intern supervisor. They are also based on first hand feedback and talks with many ex interns.
If you want to wait in the lines at the Prado Museum or the Atomium in Brussels you can, but you can also do something practical for your professional future and get a perspective beyond the over trodden tourist circuit.
The picture you will get on the basis of an intern experience is a lot more reliable and complex than what you can obtain through a "solo" educational or tourist program.
So if you are a traveller who is considering something more than tourism I hope you do an internship and put every little secret I give you to the test.
Uncovering the benefits of a foreign internship is like picking the pedals off a daisy. For reasons of space, here are 4 succinct and useful points to assure a successful internship in any field.
Keep in mind the objectives of an internship.
An internship is a personal experience in a professional setting. Our professional life is not self-contained; it's largely determined by our personal life. For this reason, from a personal point of view an internship is more of a cultural than a professional experience.
For one example, labor politics and laws in your host company/country will probably have a bearing on the internship. Consider that complexity implies unpredictability.
So, a high level of ambiguity tolerance and the ability to improvise are hallmarks of good interns.
Yes, it is something to transfer to your resume – that is its practical result, but it's about forming relationships and contacts. In Spanish, the word is "prácticas". What this implies is that experience itself is crucial. To demystify the term: an internship is usually not the completion or even the implementation of a great project.
A company offers their time, space and resources to allow you to observe and absorb the reality of the work place. There are exceptions but this should be your maximum aspiration and the meter for a "successful internship·". Anything else is icing on the cake.
Spruce up your communication skills.
During your internship the performance of creative tasks and the quality of the work that you do, will depend on your ability to communicate in the language of the host country.
Even your acceptance often depends on your language level.
The specific qualifications that you bring to the job will be secondary to your interpersonal skills.
The interview process is an opportunity for you to collect information and to project a positive image of yourself. To do so:
Mind your body language: your posture, facial expressions (gum chewing for example), eye contact.
Dress for the role. Every company has its culture – more formal, less formal. Spanish professional dress is very formal. Stick to conservative understatement until you have a chance to size up the dress code. This implies no tennis shoes, sandals, blue jeans or provocative clothing.
The formality of the company is also reflected in language. This is what is referred to as "register". Factors like tone and use of argot enter into it. Always try to speak in the language in which you are spoken to. This statement goes both literally and figuratively; if they speak to you in French, reply in French, if they treat you formally, reply in that tense.
Take into consideration that personal space and accepted volume level varies from country to country and language to language. It may seem like they are yelling at you, but they are not.
Show enthusiasm for the opportunity and show interest in the company and what you are going to learn by asking "the right" questions. Do background research on the company before the interview.
Talk about what YOU can do for the company – what you can learn and what you can contribute. Ask how you can be the most useful. Ask about your duties and your schedule. Do not demand anything (i.e. time off, perks).
Let the positive points of your personality shine through.
Prioritize.
There is a big difference between being on vacation and actually living and working in a city. An internship is an eye-opener, which will bring realism to your dream.
Juggling a social life in a city like Madrid or Brussels with the commitment to work can be draining at the least. Many people cannot gauge their strength and try to do it all – cold turkey. Some manage to find their feet and others return home looking like human "leftovers".
When I asked Justin Shine, a ex-participant in Madrid's intern program what is the best advice he can give future interns he said, "Sleep. You can't do everything. There's too much to do and by trying to cram it all into 2 or 3 months you don't get the feeling of it." So don't take yourself so bloody seriously and don't assume you can do it all – because you can't.
Decide on the right program.
I advise anyone thinking about doing a foreign internship to do his or her research first and weigh the information objectively. Do you need an accredited program? What kind of support and orientation does the program offer? What is the intern placement method? Who is the source provider?
If there is no deciding factor to help you make a choice go with your gut feeling and stick to it.
Once one is out of his or her home country some rise above the stress and adapt while others change completely. If you become overwhelmed and are not feeling balanced it is important to have someone trustworthy that you can count on. Don't expect any handholding but if you value personal attention, do choose a program where you will not get lost in the numbers.
Feel free to contact me with questions that are beyond the basics. I'll do my best to get you the information you need or put you in contact with someone who can. If you have an insight or a personal experience you would like to share about an internship, put it in an email, and send it to me at best@bestprograms.org
---
Jill Arcaro is an American journalist and founder of BEST Programs whose programs have been lessening the initial shock of living, studying and working in Spain and Belgium since 1990. After attending Boston University she obtained a Masters in Linguistics in the Complutense University of Madrid, married and settled in Spain where she lives with her son and her husband.