Russia Program temporarily closed due to Ukrainian crisis.
All participants for Russian can be transferred to Tallinn, Estonia (member of the European Union and 50% native Russian speakers).
The Study-Intern Program was conceived for the many people who are passionate about foreign cultures and wish to improve their foreign language communication while making social and professional contacts for the future in Spain and Russia for two to three months.
We are now HYBRID: start online and transition into a live internship at any destination.
Internships in Spain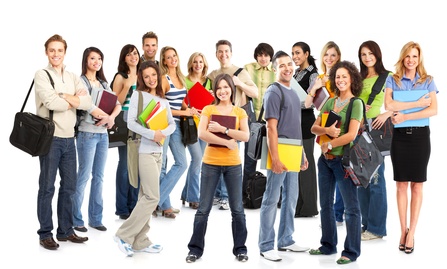 BEST will find you an internship in virtually any sector or major. We work with a database of over 300 firms but if we do not have one in your area of interest, we will prospect it for you. We would also be happy to approach any specific company in Spain that you might be interested in. In this way we offer you value with a la carte service starting every Monday year long.
It is an economic solution for those who wish to combine exposure to people, life and pleasure with something more practical:
The chance to gain international professional experience for your resume.
Exposure to the customs and protocols of Spanish organizations.
Exposure to the techniques and business vocabulary in an international arena for a global perspective.
The opportunity to apply theory to real world situations.
First time, or a new and different work experience.
Foment your communication ability in a foreign language and your self-confidence – all factors which we can consider as important as, if not more, than a good academic background.
Improve your job perspectives.
What distinguishes us:
This program is organized by a mixed team of Spanish and American professionals who are have been the onsite source providers for many other programs marketed worldwide. This benefit is passed on to the program's participants by lowering costs and maintaining higher value.
You will be given all the advantages for becoming bilingual and improving yourself professionally in a practical setting while living for 2 to 3 months in one of these great program destinations:
Spain: Madrid and Barcelona (inquire about other cities)
Requirements
Ability to commit for specified time period on your application.  This is normally for 2 or 3 months minimum (except Cuba where short periods are accepted).
Intermediate language level (unless placed with an English language company or participating in another experiential learning area that is not an internship).
18 years of age or older.
Clear professional or academic track. When searching for your internship we request you give us three areas of interest.
8 to 12 weeks advanced notice, except for late registrations.  Rush processing is 100 euros.
Feel free to contact us  for clarification and help with deciding time frame, destination and the best program fit for you.

GENERAL FEATURES
Academic Features
The internship programs often provide an intensive language course in a centric specialized language academy upon your arrival. In some cases the course is optional and reflected in a lower program fee. If your language level is already intermediate level the course can be waivers and the cost deducted from the program fee. These courses will prepare you for cultural immersion socially, linguistically and professionally.
Professional Features
Following the language course you will begin your internship. Sometime the internship can be started concurrently in the afternoons after the classes. We work with around 300 participating firms, both medium and international sized, in all fields of interest. Each one offers a unique and memorable opportunity. See the section Fields and Firms for examples of companies and NGOs we have worked with in the last year.
Cultural and Social Features
Most participants take advantage of the excursions at student prices organized by our language school´s activities coordinator. Spain is the most visited country in Europe for long-term tourism and you will find out why Spain has so many monuments listed by the United Nations as World Heritage sites.
There are daily free guided cultural activities with your language classes. (A small fee for drinks or entrances may be required.)
All our language schools in every location offer many free and low-cost cultural activities such as concerts, walking tours, interchanges, lectures, exhibits. etc.
BEST has very close ties with the worlds of art, music and travel. These afford us inside information which we regularly pass on to our Intern Program participants.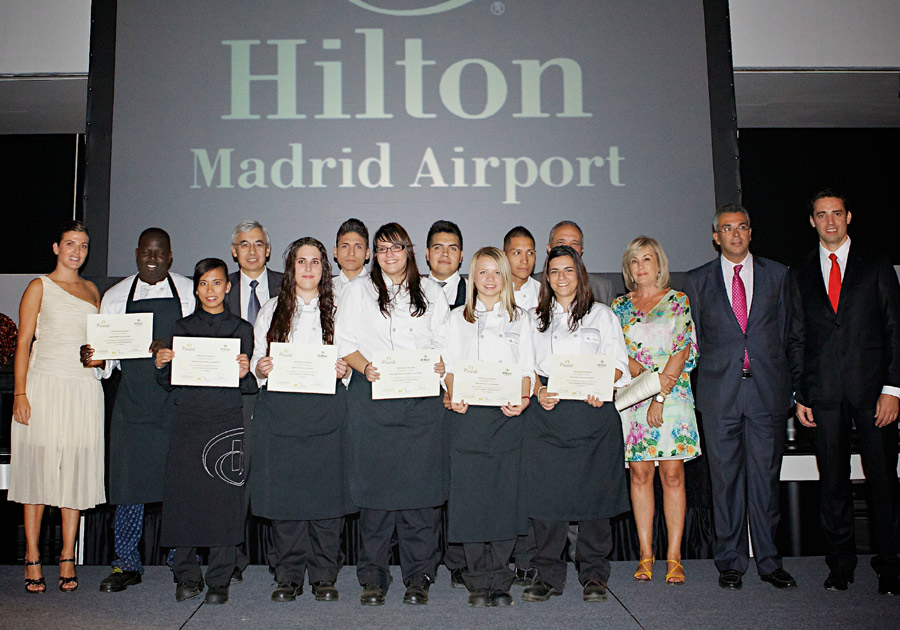 SPECIFIC FEATURES
1) Language classes
Language classes for 2 weeks at our fully-equipped, official language school. The language schools offer flexibility in the scheduling of these classes for our participants. Possibilities include:

Evenings
Friday afternoons
Saturday mornings
Exchange of the extensive classes for an equivalent intensive course.
Private classes.

Language school entrance testing, diploma, language class certificates.
Materials
Wifi and Internet access
2) Arrival and Housing Assistance in Your Destination City
Housing assistance to find and secure accommodations with other students or or with local residents. The search is included but the rent is apart. Our lodging coordinator will send you the options with photos beforehand.
Orientation packet: includes tourist and city information and transportation and communication details – including a map and explanation of the Metro/public transportation.
3) Airport or Station Retrieval
We offer a service for airport pickup in which a person will be waiting for you at the exit of the arrival lounge at the airport. They will take you to your accommodation and avoid the hassles of public transportation and making you way in a new city after a long flight. If you would like to contract their services for you departure transfer please ask them for their card, phone number or contact directly.
4) Extras
Organized cultural activities daily for free or at a discounted rate
Materials
Post-arrival support for bureaucracy, bank account, cell phones, etc.
5) Optional Services
Translation of documents: 30 Euros/page. (Order a professionally translated resume and cover letter for your internship applications).
Rush Processing Fee: 100 Euros – Students who apply to Best Programs 12 weeks or less from their intended date of arrival will be required to pay a 100 Euro rush processing fee.
Final Payment Late Fee: 100 Euros – Final payment for language classes and services are due at least 21 days before your arrival in country or you will be charged a 100 Euro late fee.
Note: For information about mandatory health insurance see Included items tab above.  EU citizen are only required to apply for the EU citizen´s health card.
We strive to maintain the same great prices year after year and even reduce when possible.
Fees
1890 Euros ($1971 approx.) for 2 months (includes a two-week language course)
1990 Euros ($2076 approx.) for 3 months or more (includes a two-week language course)
Discounts
Discount of 250 euros for advanced Spanish or Russian speakers who waiver the language classes.
Discounted fee of 750 euros for second internship (ie. Madrid and Barcelona, etc.).
No extra fee (except insurance if applicable) for placements longer than 3 months.
Come with a Friend discount of 100 euros each.
Optional Fees
Translation of documents: 30 Euros/page.
Rush Processing Fee: 100 Euros – Students who apply to Best Programs 12 weeks or less from their intended date of arrival will be required to pay a 100 Euro rush processing fee.
Final Payment Late Fee: 100 Euros – Final payment for language classes and services are due at least 21 days before your arrival in country or you will be charged a 100 Euro late fee.
Extension of intensive language course by weeks: 170 euros approximately according to location.
Notes
Health and accident insurance is mandatory and we recommend including theft.
Other payment methods are by international bank transfer or Western Union (see below).
Payment in euros. Dollar amounts will fluctuate with the exchange rate.
For cancellation policy, please see our Terms and Conditions.
In order to assure us of your participation, a non-refundable deposit of 400 Euros is payable by Paypal online here with a minimum of 8 weeks before your desired commencement date.
The application fee is due before BEST begins to work on and process your documentation. This amount is not a charge but a deposit that will later be deducted from your final bill.
Methods of Payment
Go to our Payments Area.
QUICK APPLICATION STEPS
See here complete Application Steps.
Fill in the APPLICATION FORM
Pay here the 400 EUR DEPOSIT.
SEND: Current resume in English as well as the language of the destination country.  Include a cover letter (See the Resume and Cover letter tips), a recent head-shot photo and a copy of your passport.
Note:  If you are applying for a graphic design internship please include in your resume a link to your portfolio or examples of your work.