VIII Cultural Arts Exchange in Santiago de Cuba.
Sponsored by the Hermanos Saiz Association and BEST Programs.
7 nights between the end of July and early August, according to the calendar year.
With accommodation, meals, Spanish and/or salsa dancing.
General Overview
The idea of promoting art in the mountains is not new anywhere in the world, but its origins are unknown. Where and how it came to its maximum essence, whether it was from the countryside to the city or from the city to the countryside is a mystery. We take this opportunity to present our particular version, based on practice that the Hermanos Saiz Association has had over the last six years in Songo La Maya (Santiago de Cuba, Cuba).
For members of the Hermanos Saiz Association in cooperation with BEST Programs Edu-Travel Programs, the opportunity to express theoretical knowledge acquired in schools and universities by practicing in communities where traditional values take priority, supports a range of values imperative to human development:  ecological, historical, geographically, artistic, traditional, recreation, sports, etc.
They hike for a period of 10 days (of which you will join them for 2 days and nights) in the countryside visiting local communities and encouraging children, youth and the rest of the population to express themselves artistically: plastic arts, literature, dance, theater, etc. Thus the Walking with the Heros project promotes awareness and contacts in those communities that have less access to artistic and literary culture while allowing the participants, whether artists or volunteers, an unforgettable life-experience.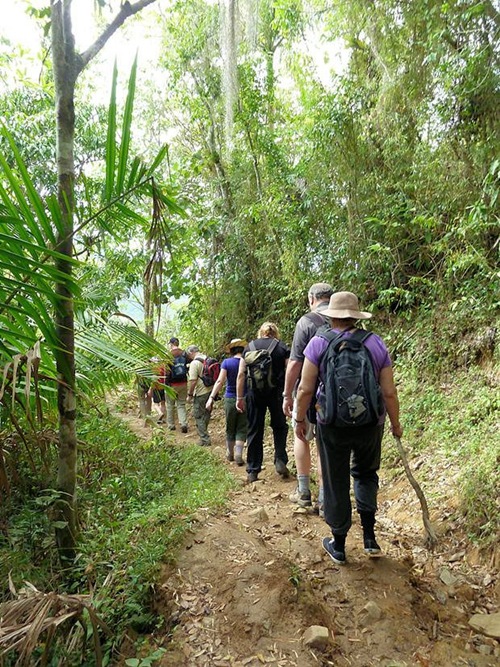 Program at a Glance
7 nights in Santiago de Cuba  (you decide the dates between the end of July and early August, according to the calendar year)
People to people:  Mix and live with Cuban people
Experience Cuban culture: music, dance, food, museums, nature, etc.
Learn some Spanish, music or dance… your choice
Connect with local artists, children, entrepreneurs and other community members
Explore and enjoy the beautiful cultural city of Santiago de Cuba
Experience the arch-famous Cuban nightlife
Optional Excursions: Arts tour, Spirit and Religion Tour or Trinidad/La Havana extension.
Be a part of the exciting changes happening now in Cuba´s history!
You will be trekking for two days, passing farms, villages, sugar and coffee plantations and valleys along the way. The terrain is undulating and along paths.  It can be challenging but there are many stops with amazing views which make it well worth the effort.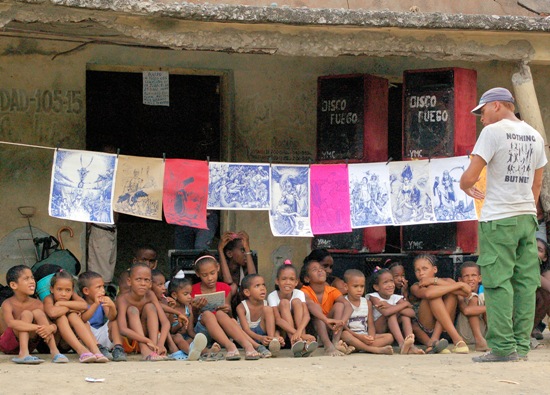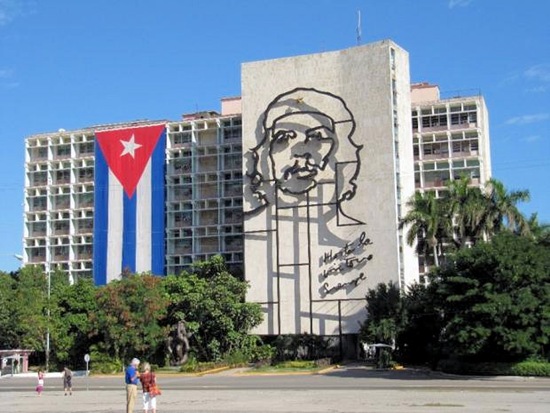 You will also visit the charming and colorful city of Santiago de Cuba, staying at a family owned "bed and breakfast" in the center of the city and on the hike, with local people in their homes as well.  We include a city tour, breakfast and one meal a day and 3 days of the edu-travel options: Spanish, dance or percussion. You will enjoy night outs (with your own Cuban dancing partner if you take dance).  Optional: Arts tour, Spirit and Religion Tour or Trinidad/La Havana extension.
Practical info:
Hiking difficulty: medium
Easiest hiking days: 1,2,3 and 7,8,9,10
Challenging days: 4,5,6
Minimum age: 16 years
Open to: Friends, families and solo travelers without restrictions
Average daily distance: 8 to 10 km.
Schedule: Mornings: hiking; Afternoons: connecting with the villagers, visits to places of interest; Evenings: artistic activities
Objectives:  This project follows the route called Martiana from La Maya to Jutinicú through 10 little accessible communities carrying art into these localities and promoting the best of local, national and international culture.  Its main objective is the cultural exchange with communities in a natural environment.
Starting and ending point: Songo/La Maya
Villages:

Loma del gato
Ti Arriba
Yerba de Guinea
El Aguacate
La Perla
La Sabana
Jarahueca
La Prueba
Jutinicu

Price
790 euros/week with 300 euros deductible deposit.
Included features: Airport transfers, Accommodation with breakfasts in double occupancy, 4 meals in Santiago and all meals on hike days, guides, Cuban dance partners (if applicable), 2 nights out in Santiago de Cuba, walking tour of city,  transport to and from hike meeting points, 3 classes of your choice, certificate of participation.
Non-included features: meals and transportation not specifically mentioned, communication costs (wifi is usually available in the public squares for 2 USD an hour.), insurance, single occupancy (70 euros), optional excursions (10% off in pre-bookings).
Note: The hiking days can be exchanged for extra Spanish, dance, music or art classes in Santiago de Cuba.
Apply
Dates
We accept flexible dates for 7 nights between the end of July and early August, according to the calendar year
Inquire about recommended dates
Contact:
Write us with your questions or to set up an optional Skype interview with a representative: best@bestprograms.org
Tel.: 34 637543900 (Whatsapp or sms only)
Facebook (Messenger for voice or chat)
Flights
We recommend:
For internship participants, we highly recommend flying directly to Santiago de Cuba. You can start to look at www.skyscanner.ca (Note: change the location on skyscanner to Canada) or www.cubana.cu.  Also for La Habana see airmexico.com or jetcost.es. Calling may also be more efficient.

Travel from La Havana to Santiago de Cuba and vice versa
You might be able to buy an airline ticket with Cubana Aviacion from Europe or online.  If you wait, there might not be any available once in Cuba.
ViaAzul coach service is 53 cuc.  It is by coach and is a public service for tourists.  It takes 14 hours approximately.
There is a private and more comfortable bus leaving from Santiago's main square to the Hotel Habana Libre in La Havana. The tickets are 50 cuc and include lunch.  Must be bought 3 days ahead of time.
Visas
Insurance
You might be asked for your insurance at immigration.
For online insurance you can check out:  https://cubagrouptour.com/information/cuba/insurance/index.html and http://www.assicurazionecuba.com/en/
Bring on hike
Backpack, Blanket, Water, sun-screen, hiking boots or tennis shoes, watch, cell phone, flash light, tropical clothing (shorts, t-shirts,swimming suit, hat), mosquito protection, copy passport, gifts for village children (school supplies, books, etc.)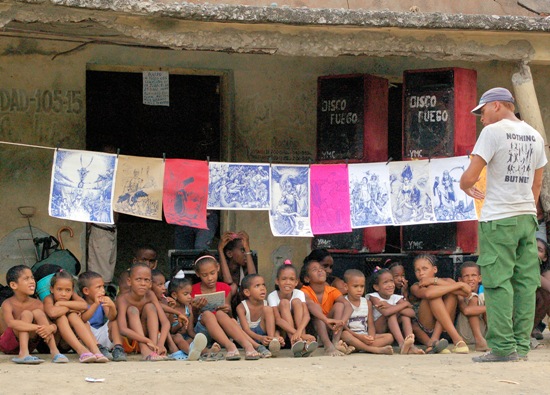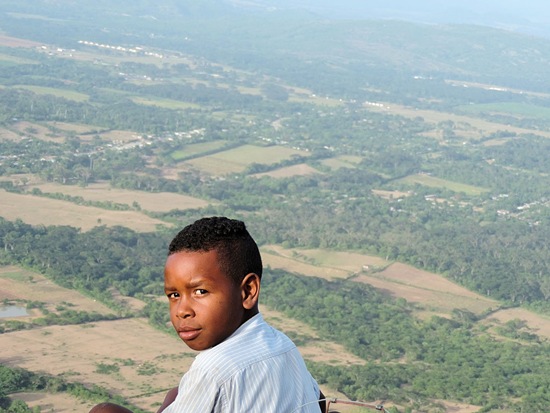 Itinerary
Note: This itinerary is for informational purposes only and is not binding. Cuba is a country where improvisation is often required.  The promised included features are listed above.
Day 1
    Arrival to Santiago de Cuba
    Airport pick up
    Accommodation
    Walking city tour/Carnaval (from July 21st Santiago is in Carnaval)
    Dinner
Day 2
    Breakfast
    Leave early for hike meeting spot
    Hike arrival around noon
    Lunch with the group (all local and fresh products)
    Rest
    Swim in river and/or group activity
    Rest
    Dinner
    Music and dance with the group from 8:30 to 11 pm
    Sleep
Day 3
    Breakfast
    Leave early next village
    Hike
    Lunch with the group (all local and fresh products)
    Rest
    Swim in river and/or group activity
    Rest
    Dinner
    Music and dance with the group from 8:30 to 11 pm
    Sleep
Day 4
    Breakfast
    Leave for Santiago de Cuba
    Rest
    Afternoon class (to be elected*)
    Rest
    Dinner
    Night out
* Spanish classes come with cultural excursion to a Santiago site, for example a museum. Dance and percussion classes come with a night out to a Santiago club with live music.
Day 5
    Breakfast
    Morning class
    Meal
    Free time (Optional excursions)
Day 6
    Breakfast
    Free time
    Afternoon class
    Rest
    Dinner
    Night out (if applicable)
Day 7