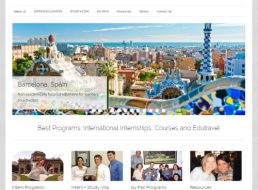 Posted on October 13, 2016 by admin in Best News

From October 1, 2016 Best Programs proudly announces the launching of its new website making edu-travel even more accessible for experiential learning in selected countries worldwide. Programs are all set to start immediately with no age or origin restrictions. (Versión en español más abajo) BEST's spirit is reflected in the design and technology of the […]

No Comments. Continue Reading...